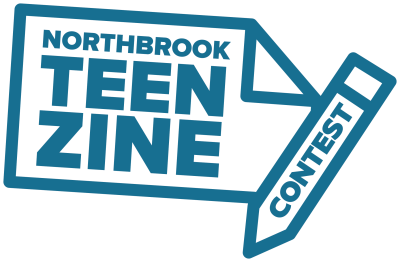 Submissions Accepted Through June 30
Get your work published in our Teen Zine! Submit your short stories, poems, plays, illustrations, and photos with us and have your work judged by Youth Services staff for the chance to win an Amazon Gift Card. All entries* will be compiled in the Northbrook Teen Zine.
The gift card winners will be announced at the Northbrook Teen Zine Release Party (date to be announced) in the Youth Services Activity Room, where we will also have snacks, readings, and printed copies of the zine for all attendees.
* Submissions may be edited or rejected due to the level of sensitive content or language. This includes, but is not limited to, excessive violence, adult situations, and offensive language. If you are concerned that your submission does not meet these guidelines, please contact us and we can discuss your plans.
Eligibility
Open to all students grades 6-12 in the northern Chicago suburbs. Limit three entries per person.
Word Limit
3,000 words for short stories, 3 pages single-space for poetry and 10 pages for plays/screenplays. Entries longer than these limits may be excluded from the Teen Zine.
Deadline
All entries must be submitted online to the Northbrook Public Library by Tuesday, June 30, 2020.
Questions?
Contact: Youth Services, Northbrook Public Library, 847-272-4300, youthservices@northbrook.info
Submit Your Work