Friday, January 12, 2018 - 9:15am
One by one, young patrons trickled into the room on a late afternoon, straight from the brutal post-Christmas cold.
"I'm here for dungeoneering," announced a boy who rushed in, still bundled up in his winter coat.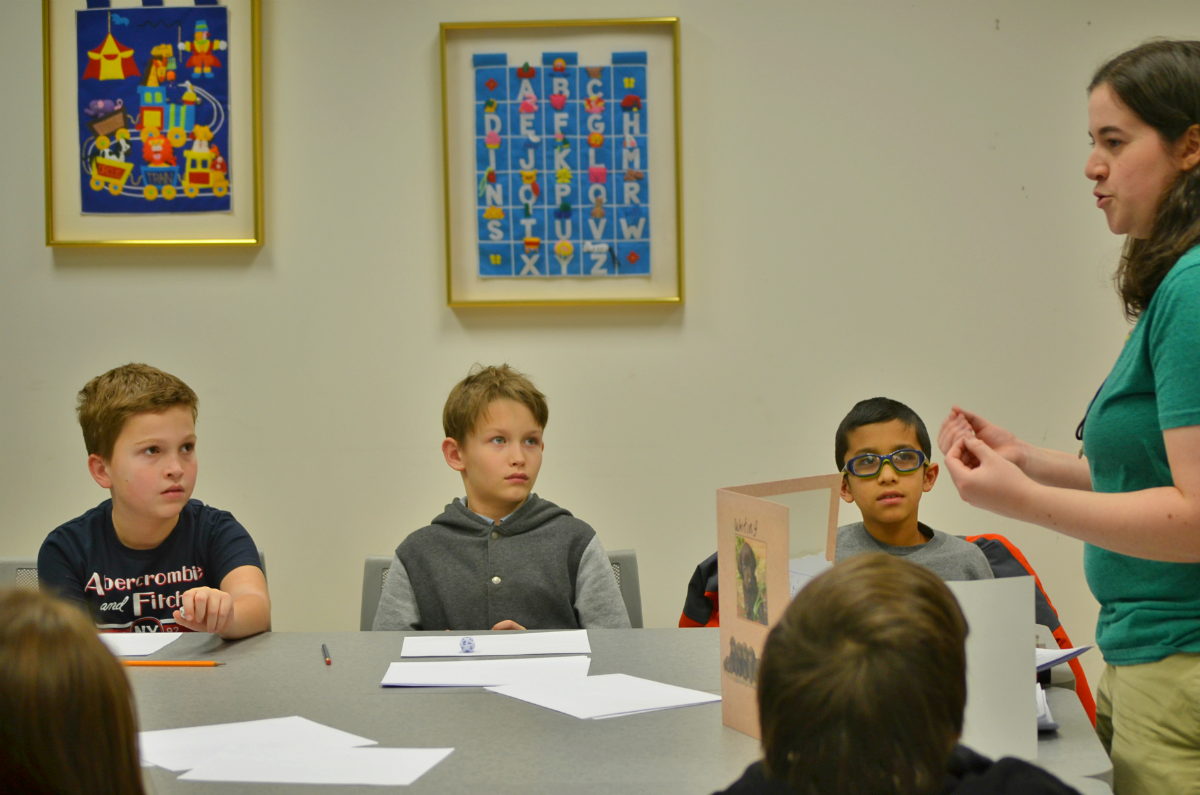 "You're in the right place," replied Rachel Kaplan, a programming assistant who led the Intro to Dungeoneering course on January 3.
Nine young dungeoneers gathered around a table in the YS Activity Room to start a fantasy adventure featuring gnomes, hermit elf monks, and strategic power moves.
Dungeons and Dragons, the group was about to learn, is "based on the D20 die," Rachel told the group. "This is not a Game of Life, Monopoly kind of die."
The library's Intro to Dungeoneering class offers a supportive and collaborative space for dungeoneers—both novices and seasoned players—to learn and cultivate an interactive fandom.
"Dungeons & Dragons is fun because although there are rules and tropes, you can do just about anything. With a fun Dungeon Master, each adventure is a collaborative storytelling method. It's worthwhile because it brings people together into a common fantasy where anyone can be an elf wizard or a half-orc monk." Rachel said. "But it's not just fun magic and hanging out with people. D&D adventures often require players to strategize and think creatively to solve puzzles or defeat a monster."
To the uninitiated, Dungeons & Dragons may seem too riddled with labyrinthine elements, but the young attendees picked up the game in no time.
Kevin Westmoor and Daniel Westcott, both 10, said they enjoyed learning the basics of dungeoneering and would recommend the tabletop game to their friends.
"I really like that it's its own story and it's social," Kevin said. "There are rules and guidelines but at the same time there's no limit."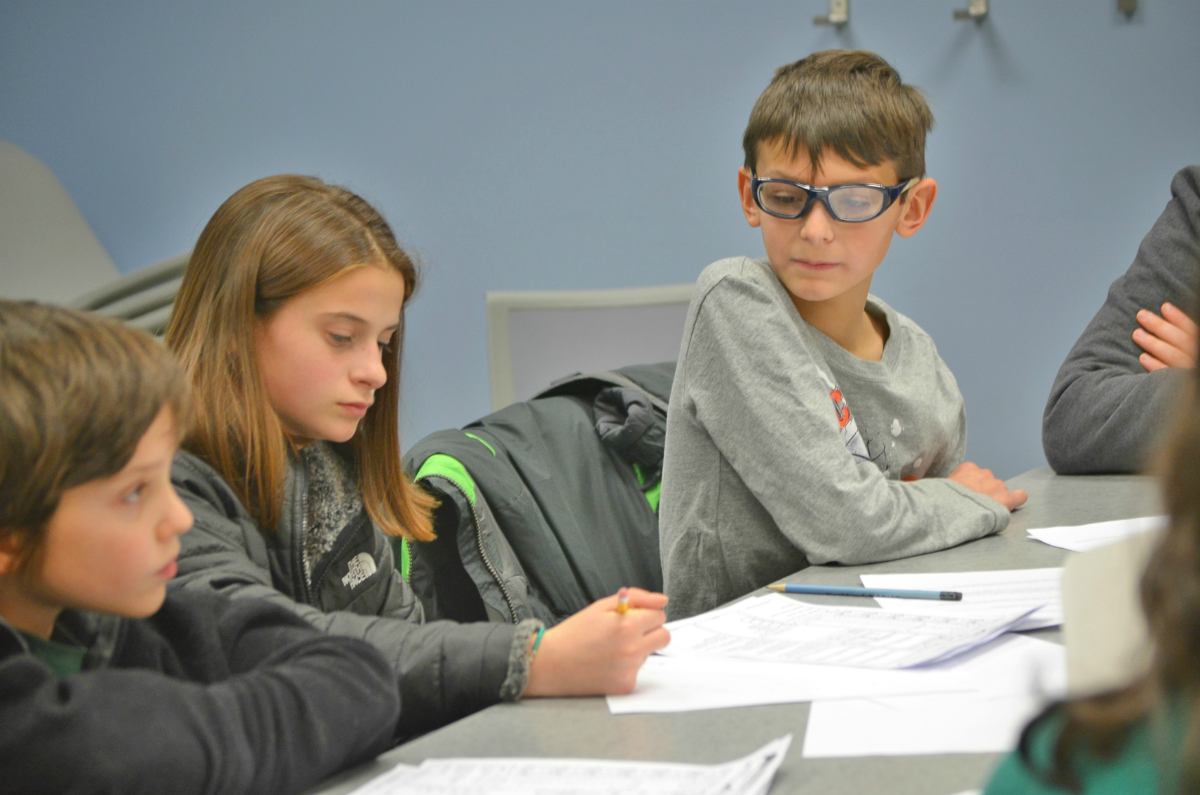 By the time the class was over, Abhimanyu Khurana, 10, was planning to "buy the hard copy and play with my cousins."
"My older cousins used to play it but I didn't really get it at the time," Abhimanyu said. "But now, it seems pretty fun to me."
For adults, the library offers monthly Tabletop Gaming meetups.
Rachel, who plans to schedule more dungeoneering classes this year, came up with the idea of running a D&D program not long after she took charge of the department's Science Explorers and Create Club.
"I love the game and know that it's hard to get into if you don't have someone to teach you show how it works, and I wanted to be that person for someone else," she said.
In the meantime, Rachel encourages those who like fantasy and cooperative games to think about taking up the hobby, "as well as those who are looking for a community (in person and online) with a good sense of humor that cares about quality storytelling."