Tuesday, September 3, 2019 - 9:30am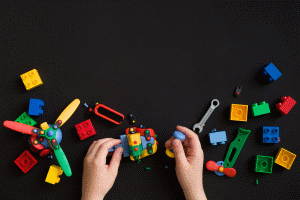 If you have toys in your home that your kids have outgrown and are taking up space, we'd love to help them find a new home at our first Toy Swap.
Please drop off gently used toys (in good working order) on Friday, September 20 from 1:00-4:00pm (no plush toys, please). You do not need to donate toys to attend Saturday's swap.

Toy Drop Off: Saturday, September 21, Until 2:00pm, Pollak Room (no plush toys, please)
Toy Swap: Saturday, September 21, 11:00am-3:00pm, Pollak Room
Like our popular Craft Swap, which is held each January, the Toy Swap is a great way for the community to share resources and let children find a new home for toys that they have outgrown.
"Swapping toys is also a very 'green' practice, and the Toy Swap seemed to me to be something our community might find useful" Kelly Durov, Youth Services Manager, said.