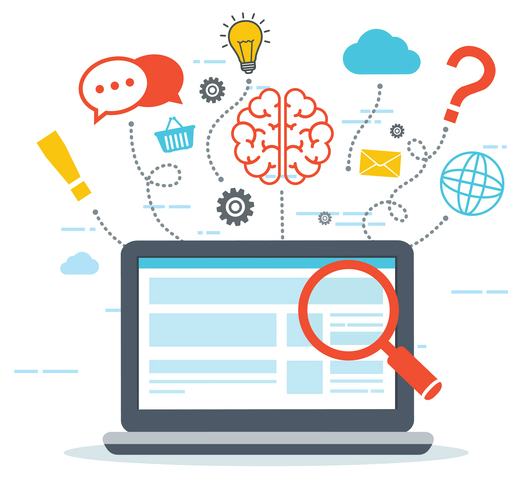 We are excited to announce upcoming changes to our catalog and our checkout policies that will enrich your library experience. We thank you for your patience and welcome your feedback as we navigate these changes.
What to Expect: April 14-16
Bring your library card with you when you visit! We may be unable to look up your account.
You will be able to check out materials from our shelves and from our digital collection (eBooks, etc).
You can return materials to the library, but will remain on your account until we are on the new system.

We will be extending due dates during the offline period, so you may be able to hold onto your items for longer.

Our catalog might not be up to date during the transition. Call us if you would like an item pulled from the shelf for you.
You will be unable to place holds, but you can call us to be put on a hold list as needed.
You will not be able to log into your account during this time or pay overdue fines online.
You may want to save your reading lists before April 14 when the catalog goes offline. Reading lists and checkout history will not transfer over to the new catalog.
After April 17: New Catalog Features
A better, faster browsing experience. The new catalog is optimized for phones and tablets, making it great for on-the-go browsing.
Your materials will renew 3 days before they are due*, if there are no holds on the item, up to 2 times. You'll also receive a courtesy reminder when your materials can no longer be automatically renewed.
Choose how you receive notifications: phone call, email, and text messages are all available options.
You can pick up materials at any of the 24 libraries within our consortium.
Keep track of what you want to read and watch with the My Lists feature, or opt-in to save your checkout history to revisit old favorites.
You can see a map of where other items are located if our copy is checked out with the Map It feature.
When you have overdue items, you can get an estimate on how much you owe with the fine estimator.
Change the catalog to another language to make searching easier for non-English users.
We will update our Catalog Help page with instructions and tutorials for the new catalog closer to the April 17 launch date.
Need help with the new catalog?
Come to one of our drop-in help sessions:
Friday, April 20, 10:00-11:00am, Lobby
Monday, April 23, 7:00-8:00pm, Lobby
Monday, April 30, 2:00-3:00pm, Lobby
Reading lists you have saved will not transfer over to the new catalog. Here's how to save them:
Log into My Account and select View Lists.
Select a list, then use the checkbox next to the Select an Action dropdown to select all items in the list.
Alternatively, you may select a subset of items using the individual checkboxes with each item.
In Select an Action, choose Email or Print. If you select email, will be prompted for an email address and subject heading.
If you have already opted into saving your reading history, you will be automatically opted-in to saving your history in the new catalog, but the list of items you've borrowed will not transfer. To save your reading history, please click here and enter your account information. Your reading history will be delivered via email.
Having trouble? Please call us or visit any of our service desks.
The following changes will take effect on Tuesday, April 17:
You can check out as many items as you want!
Note: Borrowing limits for downloadable materials are set by our service providers and are not affected by our policy changes.
You can check out almost all of our items for a longer time.

New and Lucky Day films will now check out for 1 week.
All other items* may be checked out for 3 weeks.
*excludes in-house equipment

Overdue fines for almost all items* will be lowered to $.10 per day
*Late fees for DVDs and Blu-rays will remain $1.00 per day.
Almost all items* will renew automatically 2 times, if other patrons do not have a hold on them
*excludes Lucky Day materials
The maximum fine per item has been lowered to $2.00.
New items* will be holdable exclusively to Northbrook patrons for their first three months in the collection.
*excludes Lucky Day materials, which are browse-only
We will update our Loan Period & Fines page with additional details closer to the April 17 launch date.