Tuesday, May 5, 2020 - 5:45pm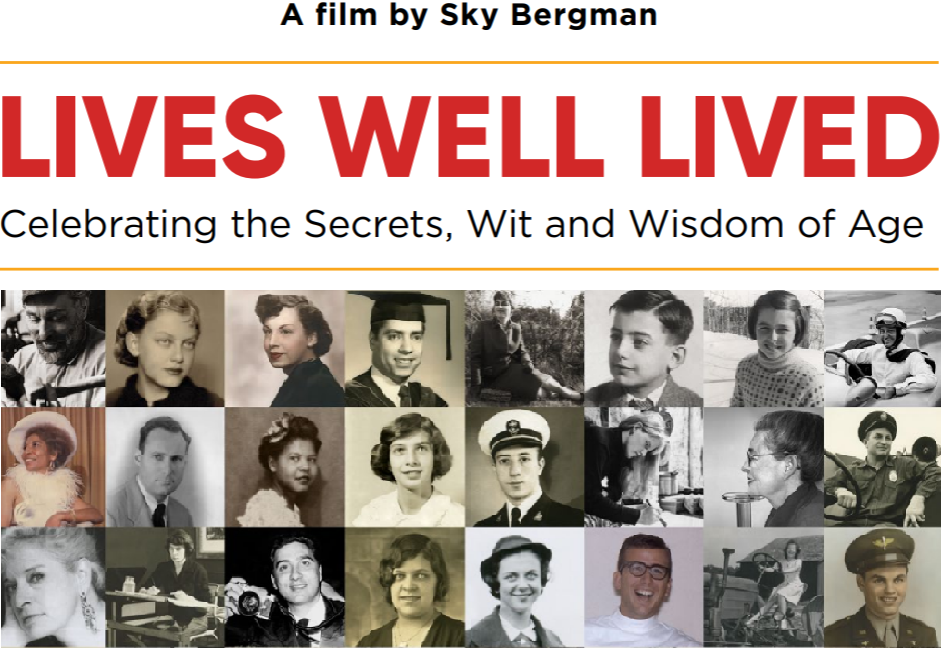 View the Lives Well Lived Trailer
Lives Well Lived is a documentary that features 40 adults—ages 75 to 100 years old—who share intimate memories and insights about living their lives to the fullest.
Their stories, often told with humor and wit, will also inspire you. Filmmaker, Sky Bergman explains, "These were ordinary people who rose to the challenge of extraordinary times. Their stories are about perseverance, the human spirit, and staying positive in the midst of great challenges. I hope that during this time the stories of resilience and overcoming adversity will be helpful as we grapple with the uncertainty of a pandemic."
---
Register for the Virtual Film Screening and Q&A with Sky Bergman
After you register, you will receive a 24-hour link to watch the screening from Saturday, May 16 at 12:00pm to Sunday, May 17 at 12:00pm
Register for the Virtual Screening
Filmmaker Sky Bergman has also been invited to lead a live virtual conversation and Q&A session about the film on Monday, May 18 from 2:00-3:00pm, co-sponsored by Covenant Living of Northbrook.
---
Originally scheduled to be screened in the library's Auditorium, Margo worked with filmmaker Sky Bergman and Meave Foley, Assisted Living Specialist at Covenant Living of Northbrook, to bring a special 24-hour screening of Lives Well Lived to the community.