Tuesday, February 25, 2020 - 11:30am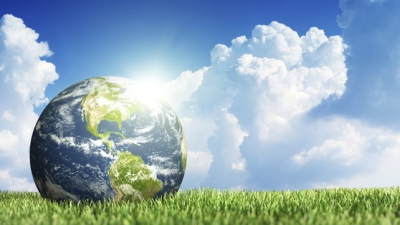 Check out all of our environmental programs and events at the library this March and April.
Monday, March 23, 7:00-8:00pm, Pollak Room
The Great Lakes ecosystem is home to many animals but the lakes are also full of plastic. Learn what you can do to help from a Shedd Aquarium educator.
Tuesday, March 31: 7:00-8:00pm, Civic Room
Discuss the top 100 solutions to reverse global warming as presented in Drawdown edited by Paul Hawken. Pick up your copy at the Reference desk four weeks prior to the discussion.
Saturday, April 4, 2:00-4:00pm, Auditorium
A group of farmers, birders, hunters, and tinkerers organize to protect the forests and fields in this inspirational true story. A discussion with a local climate educator will follow the screening.
Monday, April 13, 7:00-8:00pm
Feeling overwhelmed by what to do when it comes to "being green?" Learn practical ways to shrink your carbon footprint without sacrificing your lifestyle or wallet.
Saturday, April 18, 9:00am-12:00pm, Village Green Park (corner of Shermer & Meadow Roads)
We invite you to stop by our table at the Village of Northbrook's Earth & Arbor Day Celebration. This celebration also includes recycling at the Metra station at 8:30am and also a Community Cleanup at 8:30am. From 9am-12:00pm, join us at the Earth Day Vendor Expo, which includes children's activities, pony rides, drum circle, as well as many environmental vendors and exhibits.
Monday, April 20, 7:00-8:30pm, Pollak Room
Tiny prairie gardens add visual interest to your yard and provide needed food for butterflies, bees, and birds. A master gardener will show you the best plants for suburban yards.