Thursday, July 18, 2019 - 11:45am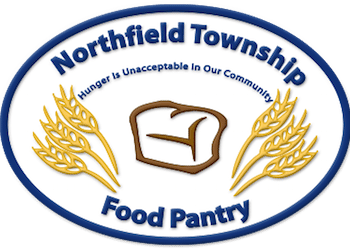 If you've been waiting to pay off your overdue fines, now is the time! From August 15-31, $10 in fines (overdue fines and meeting room fines) will be waived for every item you drop off at the library. For example, if you have $30 in overdue fines charged to your account, three donated items will waive all your fines.
All donations go to the Northfield Township Food Pantry. You are welcome to donate even if you do not have fines.
The pantry serves residents of Northbrook, Northfield, and Glenview. On average, about 539 households visit the pantry each month, according to Gayle Curcio, Community Coordinator for the pantry. Summer is a time when pantry food donations tend to decrease, which is why doing Food for Fines in August is such a tremendous help, she said.
The pantry is especially in need of canned peas and vegetables, boxed cereal, coffee, personal hygiene items, cleaning supplies, diapers (any size), and 100% bottled juice and juice boxes. The library will accept all types of non-perishable food items, from soup to veggies to pasta and more, during Food for Fines. A few things to note:
Please check the expiration date before donating
We can accept non-perishable items in cans, plastic containers, or boxes
Please make sure the packaging of your donation isn't damaged
Donate bottled water or multipack items directly to the pantry
To learn more about the Northfield Township Food Pantry, apply to become a volunteer, make a donation, or organize your own food drive, please visit https://twp.northfield.il.us/pantry.