Current Safety Guidelines
In light of Cook County's latest guidelines, we have updated our COVID policy. The following safety guidelines are currently in effect:
Masks are recommended, but no longer required in the library. We will continue to provide masks upon request.
See our library service updates
COVID-19 Library Action Plan
We are currently in Phase 5 of our COVID-19 Library Action Plan.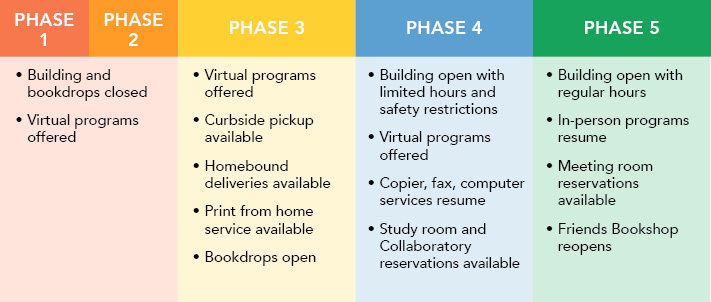 If you have questions or feedback, please contact us at feedback@northbrook.info or 847-272-6224.