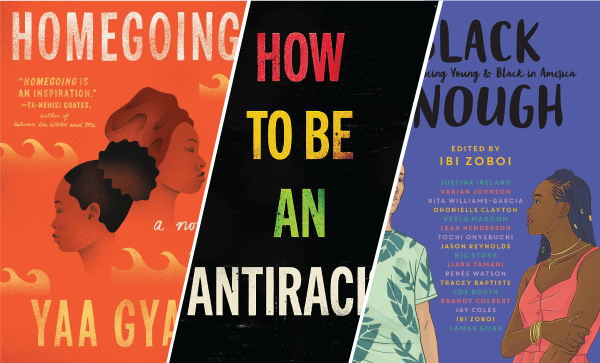 On May 25, 2020, George Floyd was murdered by Derek Chauvin, an officer with the Minneapolis Police Department. His death emphasized the systemic racism faced by Black Americans and sparked protests for the Black Lives Matter movement across the country and the world, including here in Northbrook.
We do not tolerate racism in the library. We stand in solidarity with all who seek an end to the systemic racism in our community, country, and world.
One year ago, we outlined how we would support our Black community members, examine the systematic racism within our institution, and continue to engage the community on topics of racism. Here's what we've been up to:
Created an Equity, Diversity, and Inclusion Committee
Began providing quarterly EDI training to staff
Audited and updated our recruiting and hiring practices
Added an EDI marker to our newsletter to highlight EDI programming
Began to plan a new series of discussion-based EDI programs for patrons
We mark this date with a renewed effort to eliminate racism from the library, support our minority community members, and make the library a welcoming environment that embraces equity, diversity, and inclusion. We are committed to continuing this work.
If you would like to join us in continuing to learn more about how to navigate the topics of race and racism from different perspectives, we encourage you to visit www.northbrook.info/edi#resources to find library-suggested titles, as well as information about upcoming library programs like "How to Have Conversations About Race" on June 15.