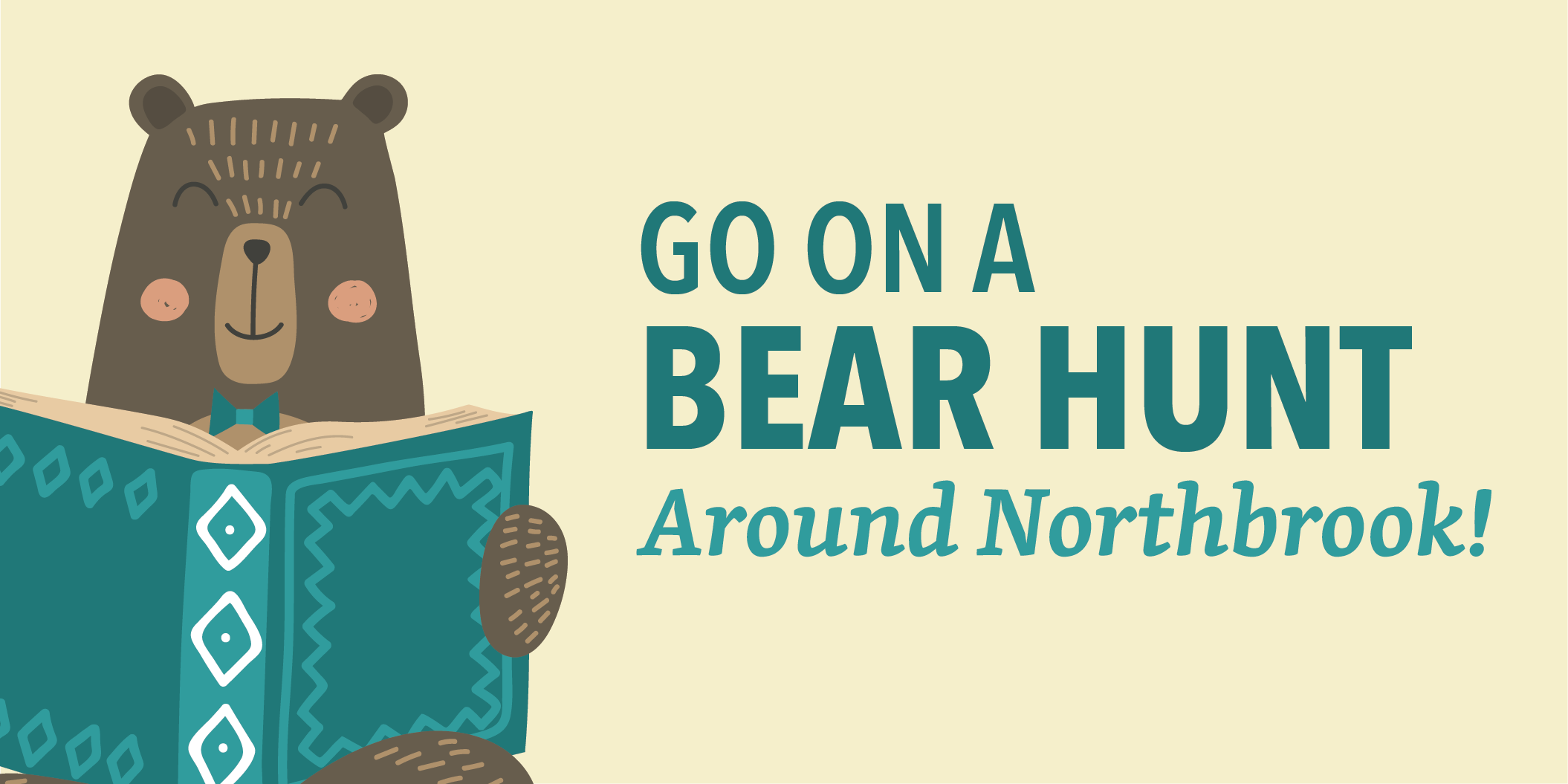 Thank you for participating in the Northbrook Community Bear Hunt!
Visit us in Village Green Park from August 5 - August 17 for our latest Book Stroll title: Sam & Dave Dig a Hole" by Mac Barnett from August 5 - August 17.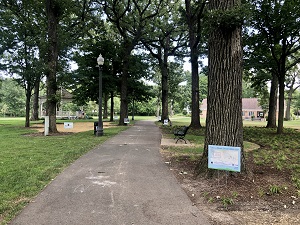 Earlier this summer, the library and the Northbrook Park District worked together to offer our Book Stroll in Village Green Park in the heart of downtown Northbrook. Featuring the classic children's book, We're Going on a Bear Hunt by Michael Rosen, you'll enjoy reading the pages of the classic children's story as you walk along the path, and children can use their imagination to go on their own imaginary "bear hunt" in the park.
About the Community Bear Hunt
For this fun community scavenger hunt, we asked people to place a bear (a teddy bear, drawing, photo, coloring page, etc.) in your window or on your door for children to enjoy spotting as they took walks around the neighborhood from May 1 - July 20.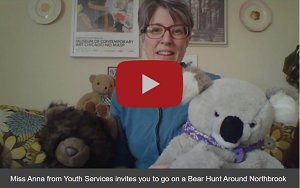 In this time of social distancing, Bear Hunts are helping to unite communities around the world by channeling the joy of the beloved children's book We're Going on a Bear Hunt by Michael Rosen into a fun outdoor activity. With support from the Village of Northbrook, Northbrook Park District, and the Northbrook Public Library, it's another way that we can show that together we are #NorthbrookStrong.
Print out a bear to place in your window
If you don't have a teddy bear handy (or even if you do) we encourage you to show off your creative side by printing a coloring page or a full-color version of the bear to place in your window. Feel free to display more than one bear!
Share your bear
We would love to see your bear! Tag a photo of your bear with #NorthbrookBearHunt and share it with us on social media.
Village: Facebook & Twitter
Park District: Facebook, Twitter & Instagram
Library: Facebook, Twitter & Instagram
Spot a bear ... they're everywhere
Besides making appearances around town, watch closely, and you might see a bear making a surprise appearance in our social media posts or in one of the library's virtual programs for kids. The Northbrook Bear Hunt is happening everywhere!
More fun ways to continue the Bear Hunt at home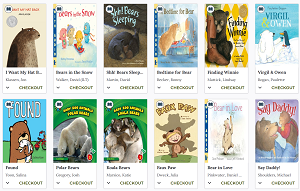 Read books about bears on Axis 360. Log in using your school account or Northbrook Library Card. Need a card?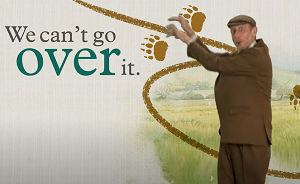 Enjoy Michael Rosen, the author of We're Going on a Bear Hunt reading his famous book!