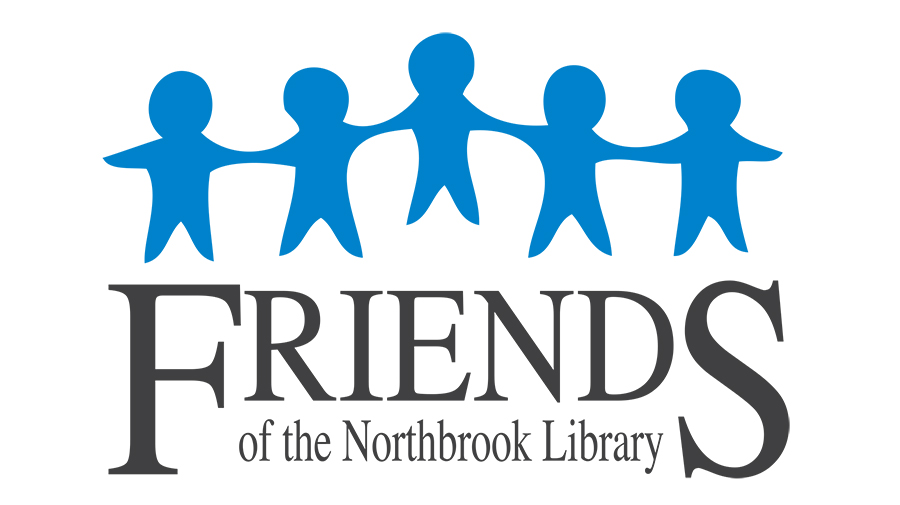 The Friends Bookshop is currently closed and is not accepting book donations.
The Friends' Bookshop is located on the west side of the building on the first floor.
Who are the Friends of the Northbrook Public Library?
We are a group of people who are proud of our excellent library and are dedicated to helping the library serve the community.
How do the Friends help the library serve the community?
We work to increase public awareness of library resources and services, and assist in fundraising efforts to provide the library with an enhanced collection and improved services. We also support new library services and facilities, and the Freedom to Read Statement, as expressed in the American Library Association's Bill of Rights.
How can I learn about the Friends' activities and events?
Look for our column in the bi-monthly library newsletter. We also send mailings to members.
What are the annual membership dues?
Individual: $10.00
Family: $20.00
Contributor: $25.00
Donor: $50.00
Sponsor: $100.00
Guarantor: $250.00
Patron: $500.00
Benefactor: $1000.00
How can I become a member of the Friends?
Mail your check with your name, address and phone number to:
Friends of the Northbrook Public Library
1201 Cedar Lane
Northbrook IL 60062
friends@northbrook.info
You can also pick up a membership envelope at the library.
Friends Board
President: William Schildgen
Membership: John Schuman
Treasurer: Colleen Keaveny
Secretary: Jane Nickow
Board: Connie Galliart, Sandra Kaminsky, Kathy Kather, Joan MacVay, Merrill Medansky, Debby Rohde, Larry Schaffel
For other opportunities to support the library, go to our Foundation page.