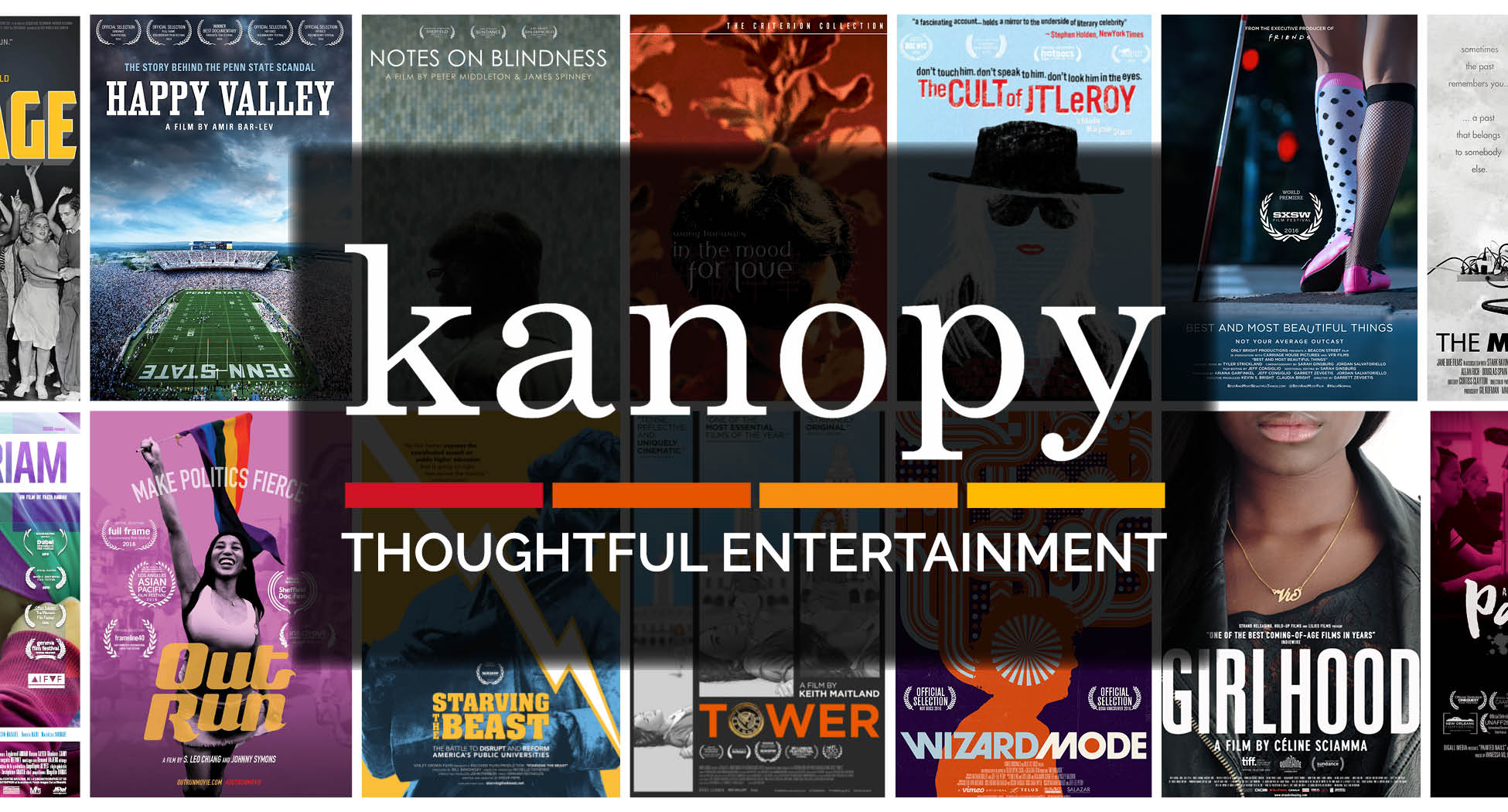 Launch Kanopy Launch Kanopy Kids
About Kanopy
Kanopy is an on-demand film streaming service available for free with your Northbrook Library card. To sign up and start streaming films instantly, visit northbrook.kanopy.com.
Kanopy showcases more than 30,000 of the worlds best films, including award-winning documentaries, rare and hard-to-find titles, film festival favorites, indie, and classic films, and world cinema with collections from Kino Lorber, Music Box Films, Samuel Goldwyn, Lionsgate, The Orchard, The Great Courses, PBS and thousands of independent filmmakers.
The service also includes Kanopy Kids, a collection of titles for children of all ages. Learn about Kanopy Kids and setting up parental controls.
What devices and platforms are compatible with Kanopy?
You can access Kanopy on your computer, television, or mobile device with the Kanopy app for iOS, Android, Roku, Apple TV, Chromecast, and Amazon Fire.
How many films can I stream?
NPL cardholders can borrow up to 8 titles per month. You have 3 days to watch each title as many times as you like.
If you need assistance in creating an account, please go here or contact the Fiction & Media department at 847-272-2958.
About Kanopy Kids

Kanopy Kids provides content for children aged preschool and up, including TV series, languages, animated storybooks, anime favorites, classic films, and movies for the whole family.
How to access Kanopy Kids
Library cardholders can access Kanopy and sign up to start streaming films instantly at northbrook.kanopy.com/kids on a computer, television, or mobile device. You can also install the Kanopy app for iOS, Android, Roku, Apple TV, Chromecast, and Amazon Fire. A list of supported mobile and TV apps can be found here.
How many play credits are used on a film in Kanopy Kids?
You can enjoy unlimited plays. Kanopy Kids titles do not count against your 8 Kanopy titles per month.
If you are still seeing play credits in Kanopy Kids, you are using an outdated version of the app. Although no play credits will be used, we still recommend that you update the app for the best experience.
How to set parental controls
After setting up parental controls, a 4-digit PIN will be required before viewing any titles that are not approved in Kanopy Kids. To set up parental controls:
Log into your Kanopy account, go to your Dashboard and select "Parental Controls", or visit www.kanopy.com/parentalcontrols
Click "Turn on"
Create a 4-digit PIN and click Save. We recommend using an original PIN that does not include any part of your address, phone number, or another number that your child might guess.
The parental controls will be activated after exiting Kanopy Kids for the first time after setup. You will only be required to enter your PIN once during a single session. Your session will end when you log out, or you enter and exit Kanopy Kids again.
How do I exit Kanopy Kids Mode?
Select "Exit Kanopy Kids" from the menu.