Monday, October 16, 2017 - 3:15pm
Lily Glaubinger, 16, first learned about coding when she was in fourth grade. It was an experience that planted an abiding interest in computer science.
"But it's admittedly been a while since I've made use of these skills," she said.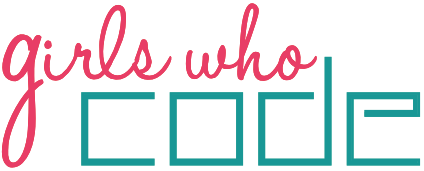 Fortunately for Lily, the library will be launching a Girls Who Code (GWC) club, a free weekly afterschool program in which girls in grades 6-12 learn the basics of programming and computer science in a supportive atmosphere. The NPL Girls Who Code club will meet every Wednesday from 4:30 to 6:00pm from January 24 through May 16. Applications are due Friday, December 1.
Helen Yeung, a computer engineer and longtime NPL patron, approached the library about facilitating a GWC club as it would be an opportunity to integrate several of her passions: female empowerment, mentoring and teaching, and computer science.
"Initially I had intended to join an existing GWC club nearby but when I searched for local clubs, I found that there were none in a pretty big radius, which means that local girls would not be likely to have access to them. If I wanted to get involved, I would have to start my own," Helen said.
As club instructor, Helen aims to not only teach critical coding skills but also inspire girls, who, according to various studies, generally lose interest in STEM-related subjects due to a variety of factors.
"Even for girls who may not be interested in pursuing computer science as a career, I believe that there is so much more to be gained," she said. "I want to help provide a safe community where girls are empowered to explore and learn in their own ways at their own pace to show them that they are, in fact, capable and to give them the exposure to the ways they can combat this inherent gender bias in our communities"
Girls Who Code was founded five years ago to help close the gender gap in technology. It has since grown into a national movement, with clubs across the country. Given the gender gap in computer science and the library's available space and resources, it made sense to start a Girls Who Code club at the library, said Cathleen Doyle, Digital Services Manager.
"We hope that they gain knowledge, skills, and confidence, whether they choose to go on to a career in computer science or not," Cathleen said.
One of the main reasons Lily looks forward to getting involved with the library's GWC club is the opportunity to relearn and practice her skills.
"I love coding because I consider it the language of the future," she said. "I hope that this club can inspire more girls to pursue computer science in the future."