Friday, March 5, 2021 - 5:30pm
In celebration of Women's History Month, we will be highlighting Jane Addams, Sandra Cisneros, Vivian Maier, and Ida B. Wells—women from the Chicagoland region who have made remarkable contributions to our society. We encourage you to take some time to learn more about these fascinating history-making women with local connections.
See a list of works by and about these women at the Northbrook Public Library.
---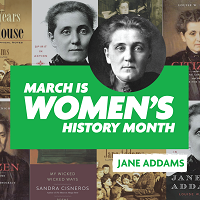 Jane Addams founded the Hull House in Chicago's west side, the first settlement house in the United States, in 1889. The peace activist went on to win the Nobel Peace prize in 1931, becoming the first American woman to receive the honor.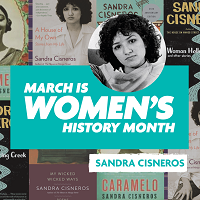 Sandra Cisneros is a Chicago-born writer, poet, and artist who continues to make a strong impact on the arts and social causes. Her book, The House on Mango Street, is a classic and required reading at schools and reading programs across the country.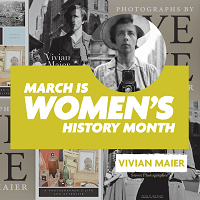 Vivian Maier's posthumous legacy as a prolific street photographer is associated with her time living in the North Shore suburbs of Chicago, where she moved to in 1956. Her photos–showcasing an intimate and compassionate lens of American life–have led to a renaissance to the art of street photography.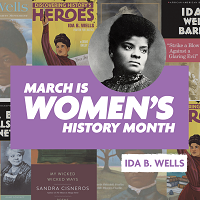 Ida B. Wells was an investigative journalist, an anti-lynching crusader, and civil rights activist whose legacy goes far beyond Chicago. Born into slavery, Wells devoted her life to social justice, contributing mightily to the civil rights and women's movements during the early 20th century. In 2019, Congress Parkway was renamed Ida B. Wells Drive, the first downtown street to be named after a black woman.