Wednesday, November 3, 2021 - 6:45pm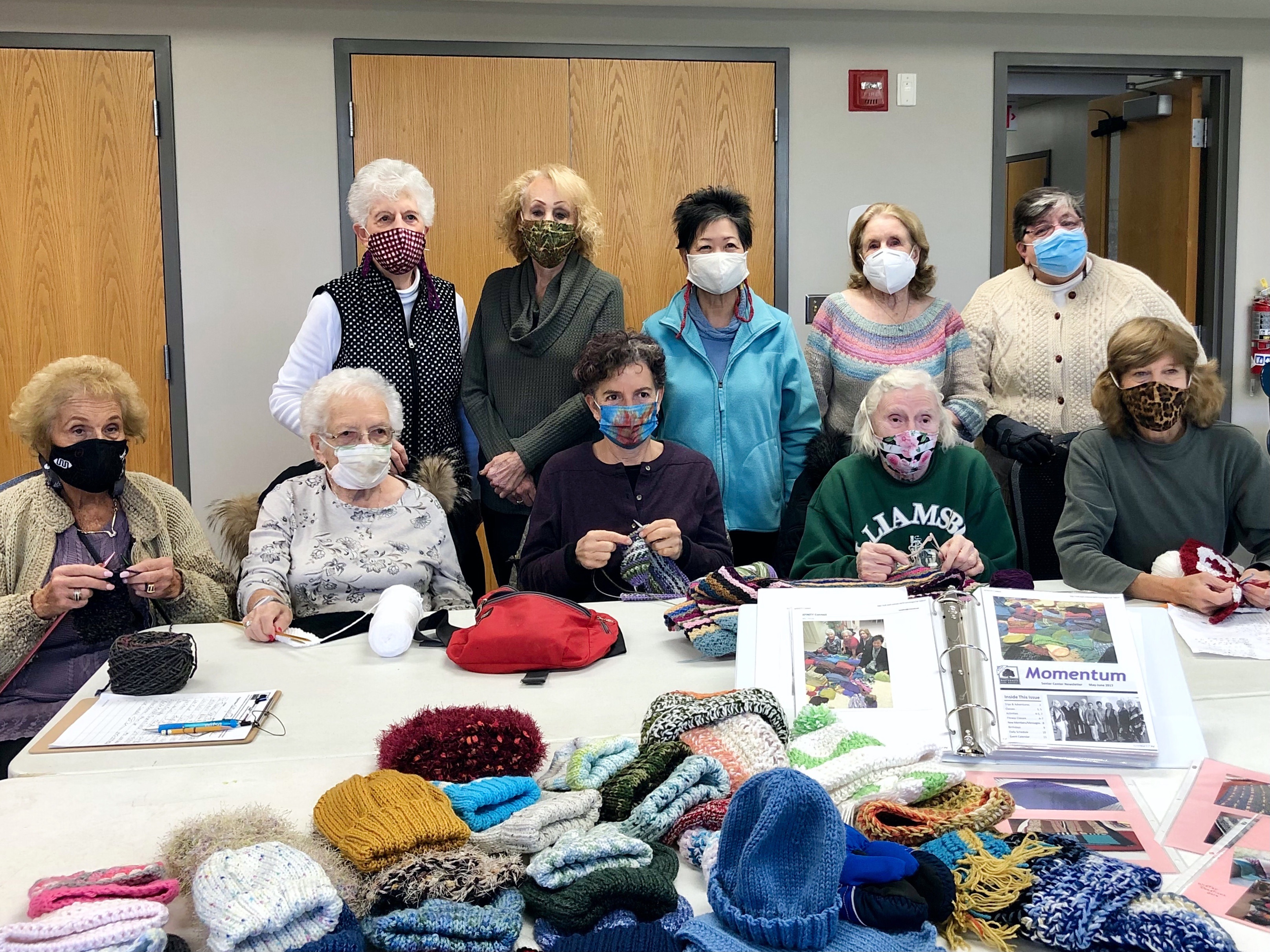 Today I had the pleasure of meeting some of the members of the Northbrook Senior Center's Knitting and Crocheting group, who produced a large number of beautifully handmade hats and scarves for Senator Julie Morrison's Pajama Drive. The Pajama Drive will provide warm clothing to area youth in foster care, and the library is a collection spot for donations of new pajamas, socks, hats, and mittens in all sizes through November 15.
The women in the knitting group know that their handmade items will help provide these children with warm hugs this winter, and they say they hope the children enjoy wearing them as much as they enjoyed making them.
The group, which meets each Wednesday at the Northbrook Senior Center welcomes new members, even those with no previous knitting experience. When asked if anyone was new to knitting, a woman named Rae called out "I'm a beginner!" and said she only began knitting two days ago. Rae credits her impressive progress to her mother, Hanc, the founder of the group, who sat next to her proudly looking on. "It took me 65 years to say 'will you teach me how to knit?'" Rae said, laughing.
Hanc explained she learned to knit when she was just 12 years old and as an adult, she worked at Sears Roebuck & Co. as a knitting instructor. She's an excellent teacher judging by her daughter's quick progress and continues to share her skills with others. In addition to the group at the Northbrook Senior Center, Hanc recently started a popular knitting group in her Northbrook senior living community, which proves you're never too young or too old to learn to knit.