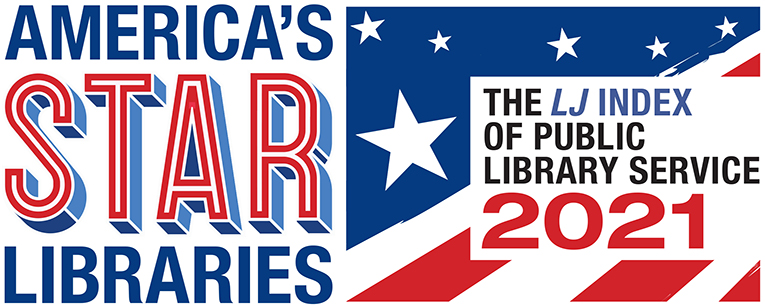 Each year Library Journal spotlights the best libraries across America in terms of their return on investment to the community, and for the third year in a row, Northbrook Public Library received Library Journal's highest rating, 5 Stars. Out of more than 9,000 libraries in the United States, it is one of only 10 libraries across the nation to receive a five-star rating in its expenditure range.
Star ratings are awarded based on the five major ways patrons use the library:
● Visits to the library
● Items checked out
● Usage of electronic materials
● Attendance at library programs
● Public Internet computer use and Wi-Fi sessions
Each of these performance indicators is calculated using per capita rates to offer a measurement of the library's service to the community compared with peer libraries that have a similar amount of funding. As a result, receiving a star rating means that the library delivers a strong return on investment to its community.
The rankings are based on library usage data from prior years. For example, the 2021 Library Journal ratings reflect data submitted from 2019.
"We are very proud of this rating because it reflects our commitment to providing a high level of service to the community," said Executive Director Kate Hall, "We are only able to achieve this rating because our community supports the library and actively uses the materials, programs, and services purchased with their generous tax support."
The library continues to look for innovative ways to serve and continue to meet the changing needs of the community. Those changes are reflected in the recently updated lobby, which now includes several new browsable collections, new self-checkout machines, and the ability for library users to pick up and check out their holds. The library also looks forward to the introduction of an outdoor locker, which will provide 24-hour access to holds.
See Star Libraries on the map.
About the Library Journal
Library Journal is a trade publication for librarians founded in 1876 by Melvil Dewey. It reports news about the library world, emphasizing public libraries, and offers feature articles about aspects of professional practice.