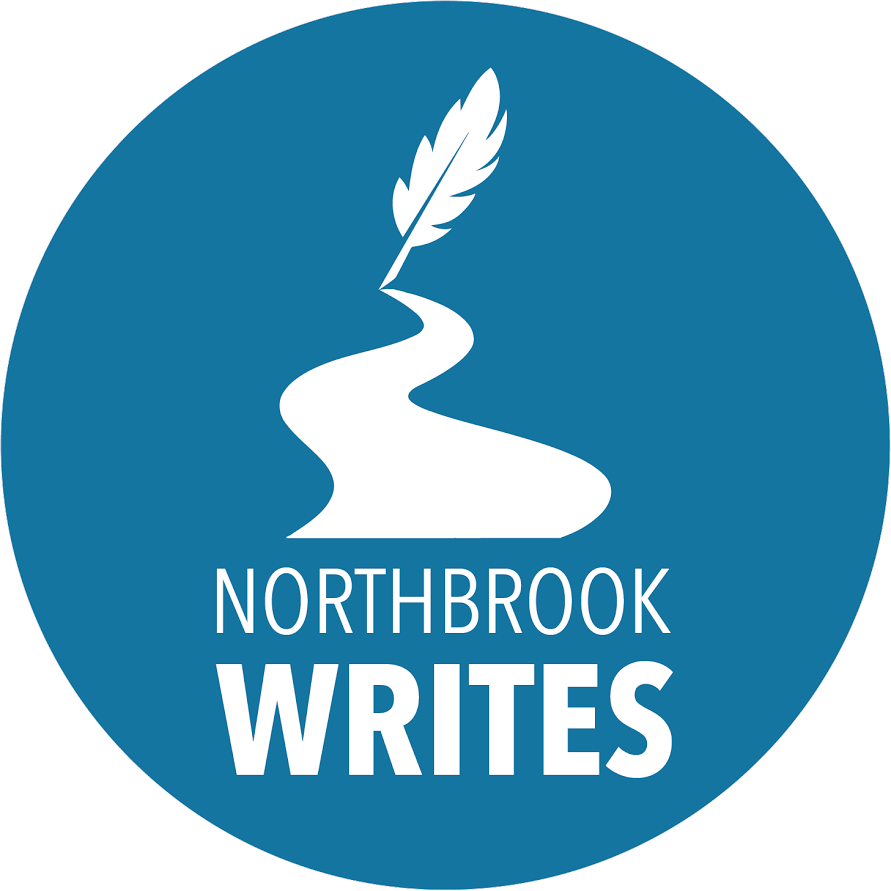 The Northbrook Library is offering free writing workshops led by a variety of talented instructors. Enhance your writing skills by learning from these acclaimed authors and professors.
Seating is limited, reserve your spot by registering for each individual event. Registration begins 60 days prior to the date of each program. Be sure to bring paper, a writing utensil, or laptop. Many workshops involve writing excercises and note taking.
Explore how pop culture is used both as meditation and as a tool for exploring the past. Kenyatta Rogers, a Cave Canem Fellow and associate editor of RHINO Poetry will give students a new lens to analyze the effectiveness of pop culture in poetry, along with a writing exercise that will help writers begin to examine history, personal narratives or different aspects of society.
Saturday, November 3, 1:00-2:30pm
Everyone has multiple facets of their personality. Some of the most difficult decisions a character has to face are internal, such as the tug between work and family. Even if external circumstances are the catalyst, the conflict comes when a character feels like they will fail in some way. In this workshop, Hugo-award winning author, Mary Robinette Kowal will show you how to pry at the parts of your character's self-identity in order to create gut-wrenching conflicts.
Saturday, April 6, 1:00-2:30pm
NaNoWriMo Weekly Write-Ins
Join us for our weekly November NaNoWriMo write-ins on Sundays from 2:00 to 4:00pm. Meet other wrimos, do word sprints, and get some writing done. Snacks will be provided. No registration necessary ... just drop in! Learn more.
November 4 in the Civic Room
November 11 in Pollak Room A
November 18 in the Civic Room
November 25 in the Civic Room
Learn more about National Novel Writing Month (NaNoWriMo)
Attendees must be in or between grades 6 and 12. Seating is limited, reserve your spot by registering for each event.
Join the Writers League this school year! Enjoy some snacks, meet with other writers, and hone your skills through different creativity exercises and writing prompts each month.
Begins Monday, October 15, 4:00-5:30pm. Group will meet on the third Monday of every month in the YS Activity Room
November is National Novel Writing Month! Want to try and write an entire novel in a month? Join us at our youth write-in to meet other writers, participate in word sprints, and have some snacks.
Saturday, November 3, 1:00-3:00pm. YS Activity Room
Saturday, November 10, 1:00-3:00pm. Teen Loft
Do you have a manuscript ready to take to the next level? Join the latest competition from the librarians who brought you the Soon to Be Famous Illinois Author Project. The group is looking for the best unpublished works of adult fiction and the winner will receive valuable prizes! The contest is open for submissions beginning November 1, 2018 and closing on January 2, 2019. They will accept complete manuscripts of adult fiction in book length (50,000 to 100,000 words) from Illinois authors.​
Click here
for details or contact Mike Hominick at 'mhominick at Northbrook dot info' for more information.
Design your own books, newsletters, poetry, novels, and any other written content in digital and print-ready formats using Pressbooks. To begin, create a username and password and start designing your content today!
Authors, submit your ebook to SELF-e to have it showcased in the Indie Illinois Statewide Collection while retaining all rights to your work. Readers across the state can discover your work with the potential for national exposure.
Submit your book to SELF-e now!
Discover local content from self-published authors, top indie eBooks and so much more. Never experience a hold, checkout or lending limit. Download the BiblioBoard Library app for your Apple, Android or Kindle device now, or visit BiblioBoard on any web browser.