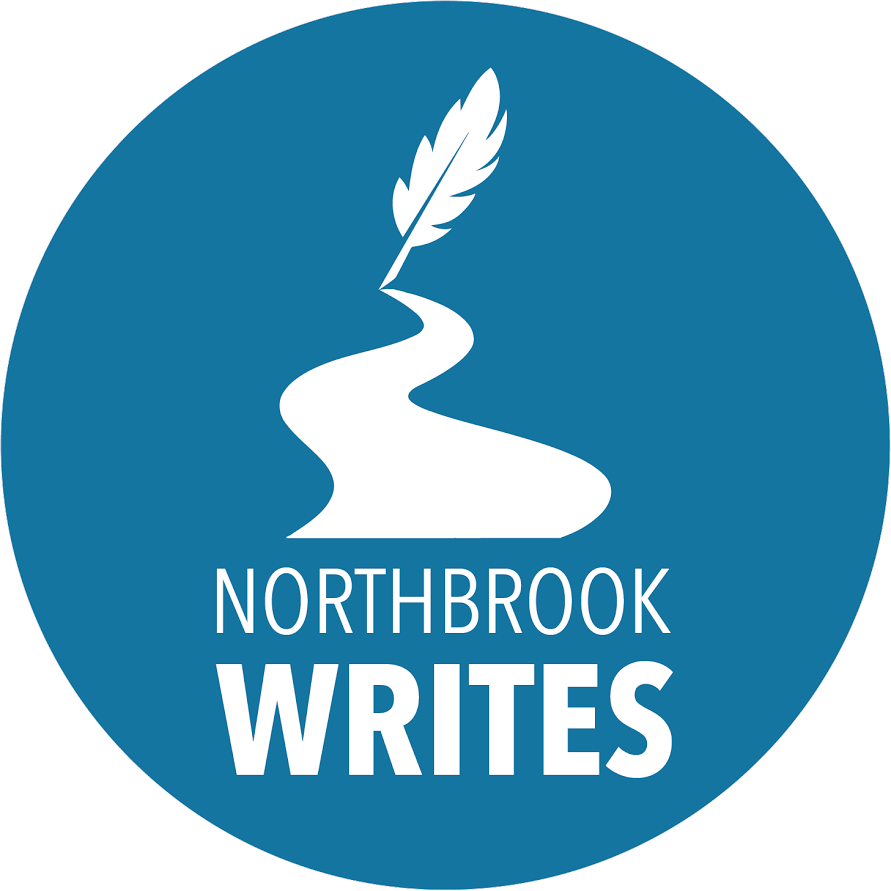 Northbrook Public Library provides free writing workshops led by a variety of talented instructors. Enhance your writing skills by learning from these acclaimed authors and professors.
Seating is limited, reserve your spot by registering for each individual event. Registration begins 75 days prior to the date of each program. Be sure to bring paper, a writing utensil, or laptop. Many workshops involve writing excercises and note taking.
NORTHBROOK WRITES PROGRAMS
Your Story, Your World with Susanna Calkins
No matter your genre, creating a world that draws readers in is essential to effective story-telling. In this interactive session, award-winning novelist Susanna Calkins will explore key aspects of world-building and scene-setting, reflecting on how sensory details, language, dialogue and history (real or imagined) help authors create their own unique worlds. Through excerpts of published novels and short writing exercises, writers at any level will develop their skills to create authentic and imaginative worlds of their own.
Saturday, September 28, 1:00-2:30pm, Pollak Room
Crafting Short Stories with Juan Martinez
You can fit the whole world into a short story, and that's the joy and challenge of the form. The good news is that a short story is short -- you're in and you're out in less than 18 pages, usually. The bad news is that a short story is short. What do you keep in? How do you keep the story from running away from you? Dr. Juan Martinez, author and Assistant Professor of English at Northwestern University, will cover the fundamentals of the genre as well as how to avoid common pitfalls. He'll also talk about how and where to send your stories once they're ready to be published.
Saturday, October 12, 1:00-2:30pm, Pollak Room
Character-driven Plots with Sarah Kokernot
If plot is defined as the central, external events of a story, then character is the internal force animating the plot. In this two-part series with acclaimed short story writer Sarah Kokernot, you'll learn to create vivid characters whose problem-solving abilities (or lack thereof) drive the plot forward, making for exciting, suspenseful fiction.
Part 1: Saturday, October 19, 1:00-2:30pm, Pollak Room
Part 2: Saturday, October 26, 1:00-2:30pm, Pollak Room
Writers Support Circle
Are you struggling to get started on your first draft or you can't seem to stay focused to finish that last page? In this informal session, connect with fellow writers, discover ways to stay motivated, and share tips you've learned along your journey as a writer.
Sunday, October 27, 1:30-3:00pm, Interative Classroom
Drop-in, registration is not required for this event
Creative Nonfiction with Freda Love Smith
"True stories, well told": that's how Lee Gutkind defines the genre of creative nonfiction. There is a lot to unpack in that brief definition: What makes a story true? How can stories be told well? Can true stories use the same strategies as fiction-writing, like character and dialogue? These are the questions that arise when you are writing a personal memoir, a narrative piece of journalism, or an engaging biography. This workshop, led by Freda Love Smith, memoir author and lecturer at Northwestern University, will address these questions and guide you through the process of starting or developing a piece of creative nonfiction.
Saturday, November 2, 1:00-2:30pm, Pollak Room
More workshops will be coming in Spring 2020. Check back for more information or join the Northbrook Writes email list.
---
Check out featured Northbrook authors!
Discover local content from self-published authors and top indie eBooks. Visit
BiblioBoard
on any web browser, or download the BiblioBoard Library app for your Apple, Android or Kindle device. Interested in having your book featured or published? Submit your book to
SELF-e
now!
Design your own books, newsletters, poetry, novels, and any other written content in digital and print-ready formats using Pressbooks. To begin, create a username and password and start designing your content today!
Authors, submit your ebook to SELF-e to have it showcased in the Indie Illinois Statewide Collection while retaining all rights to your work. Readers across the state can discover your work with the potential for national exposure.
Submit your book to SELF-e now!
Discover local content from self-published authors, top indie eBooks and so much more. Never experience a hold, checkout or lending limit. Download the BiblioBoard Library app for your Apple, Android or Kindle device now, or visit BiblioBoard on any web browser.