Friday, March 2, 2018 - 9:30am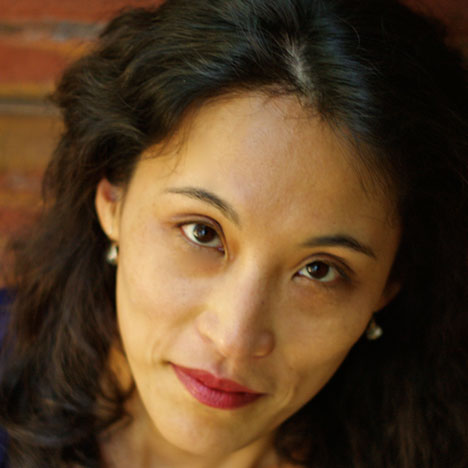 Saori Chiba can't recall her very first live music performance at the Northbrook Public Library, but given how long she's been performing here, it's certainly understandable.
"It is such a long time ago," she said. "I first performed [here], probably 20 years ago or so with a wonderful (group): a pianist, singers and violinists."
Saori, who's been playing the piano since age five, looks forward to returning to the library on Sunday, March 4, at 3:00pm in the Auditorium. She and Michael McElvain, her piano duo partner, will play works by Brahms, Grieg, Debussy, Khachaturian, Bizet, Copland, Bernstein, and Gershwin for their 2 Pianos 4 Hands concert.
"As a pianist, I enjoy performing at the library because they have the most wonderful pianos! And this makes for an exceptional communication with the audience," Saori said.
This year's 2 Pianos 4 Hands series--sponsored by the Northbrook Arts Commission--is expected to be special for audiences and pianists alike. Last summer, the library received a long-term loan of a Steinway classic grand piano from the Northbrook Steinway & Sons gallery. Steinway artist and regular performer, Susan Merdinger has described it as a "beautiful instrument, an incomparable instrument."
Saori, a native of Tokyo, has received many awards and accolades. One of her recent recordings earned her the Daily Herald's Top Ten Classical CDs of the Year Award. Another recording was selected for a Grammy Award category for Best Chamber Music Performance.
She's also worked with Ravinia Festival conductor Christophe Eschenbach and world-renowned violinist Nadja Salerno-Sonnenberg.
Her Chicago piano duo partner, Michael, has served as a recent guest conductor for the Metropolitan Orchestra of St. Louis, in which his work was praised as "the finest reading of Shubert's Unfinished Symphony I have ever heard," by KFUO's Tom Sudholt. Michael, who's also toured Europe with his progressive rock outfit, Pavlov's Dog, also serves as an adjunct faculty member at DePaul University School of Music.
Fiction and Media Librarian Reva Auerbach describes the live 2 Pianos 4 Hands performance as an "exciting cascade of sound" and anticipates the dynamic series will be a smashing hit with patrons.
"You find yourself listening to two strains of music, seeing how the two artists interact, hoping they don't collide if both are playing a single piano," she said. "You admire them for their talent, and realize it takes a lot of extra effort to play together, whether on one piano or two."
2 Pianos 4 Hands concerts take place on Sundays at 3:00pm. You may call or visit our website to reserve a spot for these performances. See the library's full concert lineup here.