Winter Reading is Here!
This year, we're introducing a new way to participate in our Winter Reading program—Blizzard Bingo! You can either complete squares by reading or taking us up on our fun challenges, like sending a letter to someone you know.
We have challenges for all age groups, including early literacy activities for our youngest readers. If you'd rather stick to a more traditional Winter Reading format, you can also complete any of the activities on the bingo board by reading instead—it's your choice.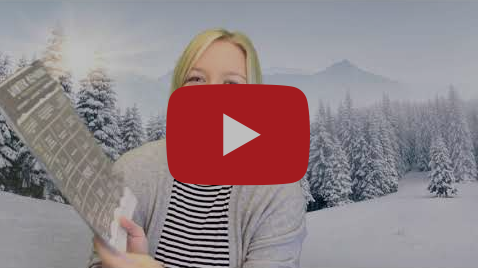 Watch this short video to learn how to play!
Play Blizzard Bingo
Our November/December newsletter included a tear-out bingo card for adults and kids, but you can also download and print your bingo card below or log your activities online on READsquared starting Tuesday, December 1.
Bingo Card Printables
How to Play
Just like regular bingo, you can win a game of Blizzard Bingo by completing a line of 5 activities—horizontal, vertical, or diagonal. You can also read for an hour to complete any square rather than following the suggested activity.
You can track your bingo activities and games online via the READsquared website or app.
If you prefer to track your bingo games on paper, you can sign up and log your activities by phone or email.
Each time you complete a row of squares (win a game of bingo), we'll add a prize to your Blizzard Bingo prize box. You don't need to clear your card between games. We challenge you to keep going until you fill your entire card!
Learn more about prizes below.
Build your prize box
After you win your first game of bingo by completing one row of squares, we'll add the following to your Blizzard Bingo prize box:

Adult Participants: a Book Bin gift card | Youth & Teen Participants: a free book

Complete up to 3 games of bingo and we'll add a small prize to your box for each row you complete (you can earn up to three small prizes).
If you fill your whole card (complete every square on the board), we'll add a special Northbrook Public Library knit winter hat to your prize box, and enter you into a drawing for a chance to win a $20 gift card to a Northbrook restaurant.
Get inspired to complete your first game of bingo with our fun staff videos