Thursday, August 12, 2021 - 10:30am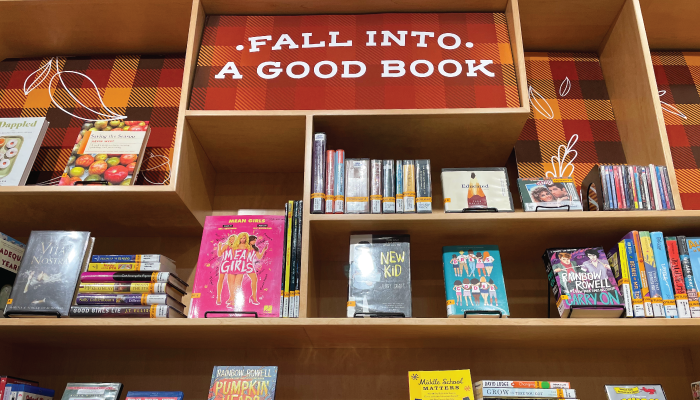 Each month, our lobby's Spotlight collection features a new theme. And as we head into the school year and find ourselves anticipating the return of fall flavors and colors, you'll find back-to-school titles, fall cookbooks, travel guides, and more. We thank the Friends of the Library for the gift of the beautiful wall display that provides the perfect setting for this special collection.
The Spotlight collection is just one of the many collections you'll find in our recently renovated lobby, which also includes our new Popular Picks collection, an engaging display of popular fiction and non-fiction books, videogames, and movies. In addition, our new Library of Things collection includes non-traditional items that you can enjoy on the go, like the binoculars in our Nature Backpack, or a hotspot to provide WiFi access wherever you need it.
We invite you to visit the many new collections in our lobby, including the Spotlight collection, the Library of Things, Popular Picks, and of course, our Lucky Day collection.
See what else you can do in the library.